Today's world is made up of exchanges, networks and links, with an international dimension that has never before been achieved. Everything is now linked in one way or another to another: globalization of the economy, trade, transport, communications, commodities, trends… In this context, people themselves are becoming globalized, through their travels, their change of domicile from one country to another, their new professional assignment. What impact does this globalized world have on health?
In this summer period, with the imminent arrival of the summer holidays, this international mobility is becoming more important. We move faster and faster, further and further away, to meet different cultures, different lifestyles. According to the latest figures from the World Tourism Organization, last year 1.4 billion people travelled to a foreign country with at least one night on the spot. A figure that represents a 6% growth over one year, the second best growth since 2010! Europe remains the leading destination, followed by Asia and the Americas. Africa and the Middle East are getting back into the game, with very high growth rates. Egypt, Togo, Vietnam, Georgia and Vietnam are among the fastest growing destinations in terms of visitor numbers in 2018.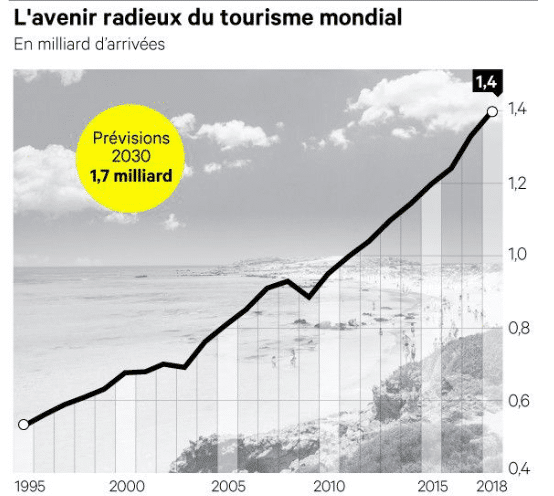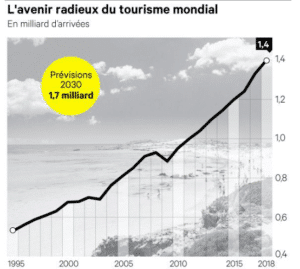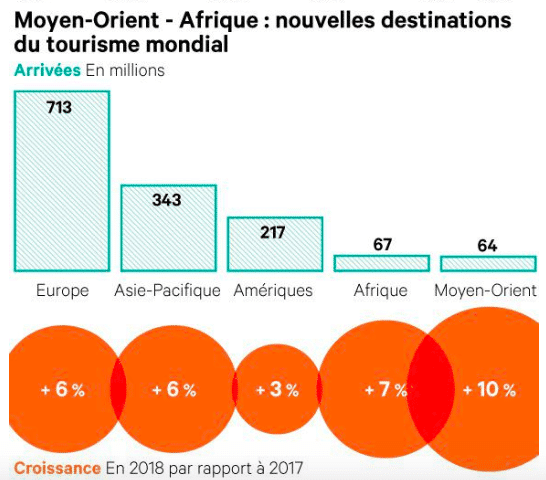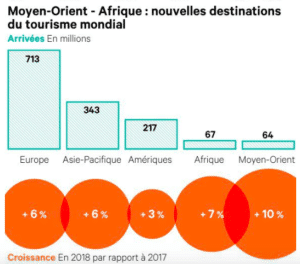 (Source: Les Echos / UNWTO)
In the euphoria of the start, people no longer think about insuring themselves against potential risks, particularly those related to health. However, the probability of falling ill or having an accident during your holidays is not insignificant! And this is all the more so if we decide to go to distant countries, where we are not necessarily immune at best, whether it is food that is different, water, so-called exotic viruses, etc. For others, for whom holidays rhyme with thrills, the practice of extreme sports or new experiences also present many risks. And for everyone, who is not safe from getting stupidly sick during his stay, or from tripping and breaking something?
In this globalized world, we believe that health – and more particularly health coverage – must be as well! The offer must be local and global. This requires a service that offers an adapted, facilitated and unique response. With OPAL, you benefit from only one health coverage, which can be activated regardless of the country you are in, for whatever reason, your health profile, your profession, the sport you practice. If anything happens to you during your stay, you will receive full medical care (no deductible) with full access to hospitals, clinics, doctors and specialists of your choice, wherever you are.
You will finally be able to leave with your mind – really – on holiday!