Protect yourself from the sun with cleaner options!
For a few years, the "clean beauty" movement has been exploding. On the menu: cleaner compositions, less endocrine disruptors, ingredients that respect our skin and our planet, all in containers that are recycled-recyclable if possible. Sunscreens are no exception to this trend, with more and more traditional or niche brands offering improved or innovative formulas.
Let's take a look.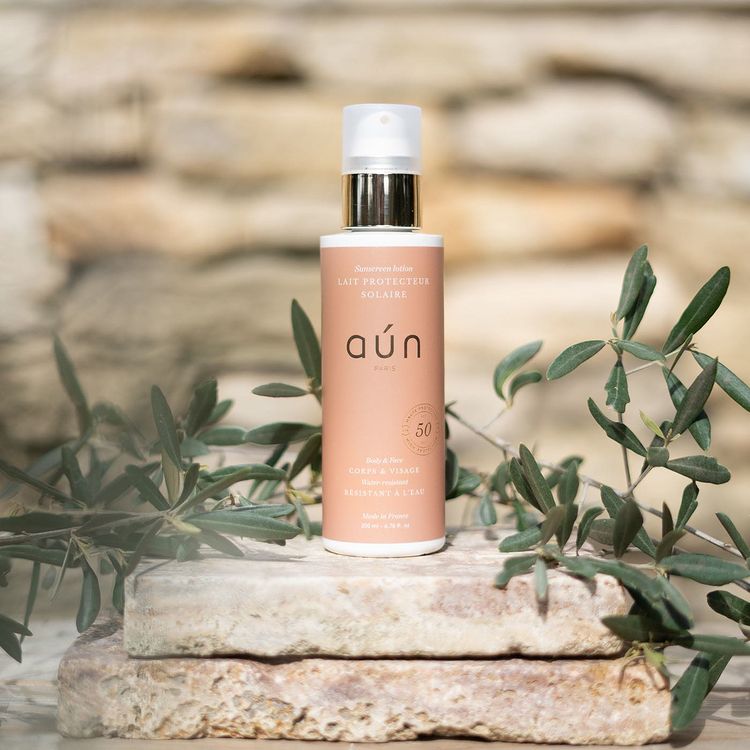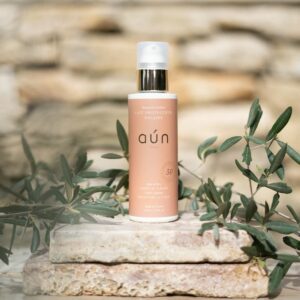 © @aun.paris
AÚN PARIS: the successful marriage of composition and texture
The creator of this brand – already very popular with fashionistas – started from an observation to create her unique product: "There was no healthy sunscreen that was pleasant to apply, with a nice texture, transparent and not sticky. Like many of my friends and family, I had to choose between conventional brands composed for many of controversial ingredients; and organic brands that I found unsightly because very white, greasy and sticky." After months of research, product testing, AÚN PARIS was born, claiming to be the "1st 100% clean sun cream brand in France, with a dreamy texture." With an SPF50, and no controversial ingredients, a cream that melts on the skin without leaving a white film, the brand seems to have succeeded in its bet. And little more, the products, packaged in chic cases, borrow from the codes of the most beautiful cosmetics. Clean, chic and pleasant to wear.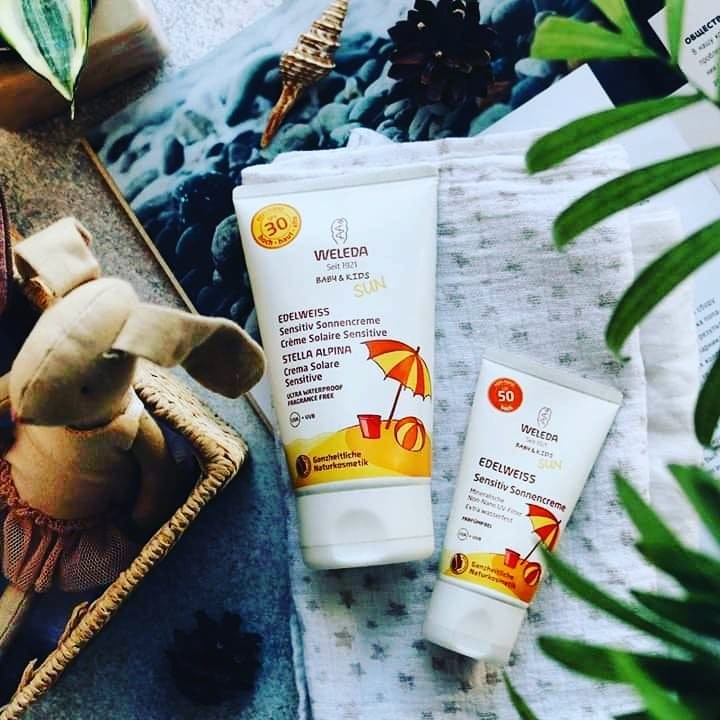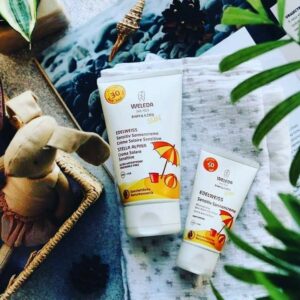 ©Weleda
For children: Weleda Kids and Lavera Kids sun creams
Both brands, known for their skin-friendly and environmentally friendly compositions, offer a sun cream for children. With an index 50, a protection with mineral filters, and very clean ingredients, they are perfectly adapted to the fragile skin of babies and older children. Note: both products leave a white film on the skin, which fades as you swim. A good way to see when to reapply the cream!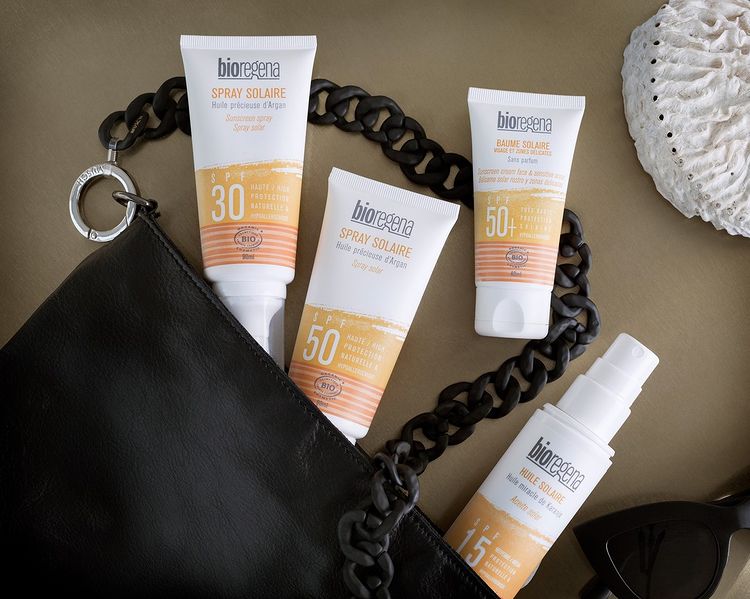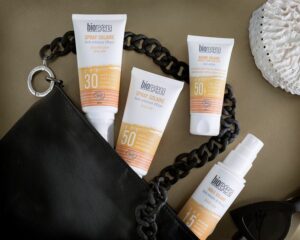 © @bioregena
Bioregena: designed for lighter skin types
This index 50 sun cream, without filters and without alcohol, uses clean ingredients perfectly adapted for the lightest skins. A little extra: the cream leaves no white film, has a pleasant smell and does not sting the eyes (a real asset for contact lens wearers!).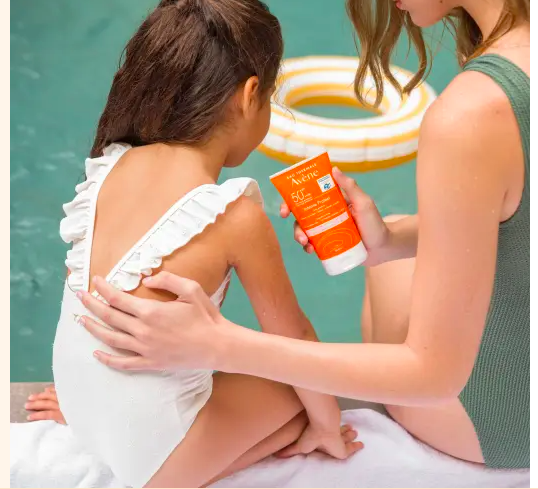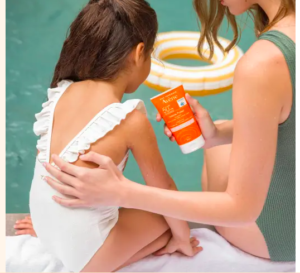 ©Avène
Avène cream: protects from UV… and from blue light!
The brand of Pierre Fabre, known and recognized for the quality of its products, developed a solar cream for the face (Cleanance solar SPF 50+) which protects not only from UVs, but also from the blue light. With a very high protection factor (SPF50+), the very clean composition is also respectful of the oceans. Leaving no white film, the cream has been specially developed for faces with sensitive skin, oily, with imperfections, but is suitable for all skin types. Product 100% made in France.